About
Data refining services are used by making requests. Requests can be made manually at the marketplace Web site or programmatically via CNS-API. Each request is associated to a contract for a specific solution release. The function interface associated to the related solution defines what kind of input should be given in the request and what kind of output can be expected as the result. Data interfaces associated to function interface parameters define the detailed requirements for each input/output data item.
My Requests
In 'Requests' page you can see all the requests you have made. You can limit the search to a specific project, solution and/or contract.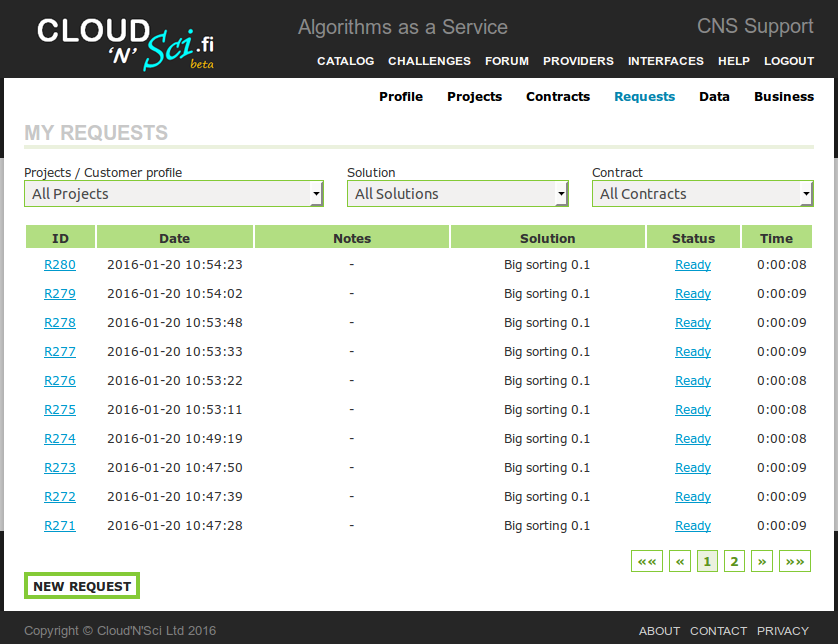 ID - Request ID. Click to see request details.
Date - Date and time when you made the request
Notes - Requests notes
Solution - Solution which the request used
Status - Request status. Click to see additional information.
Time - Time it took to complete the request
New Request
Linked from new request window