USE CASE: Registering a provider
If you wish to publish content in CNS marketplace, you need to create a provider. Note: If you wish to receive payments, create a company profile before proceeding further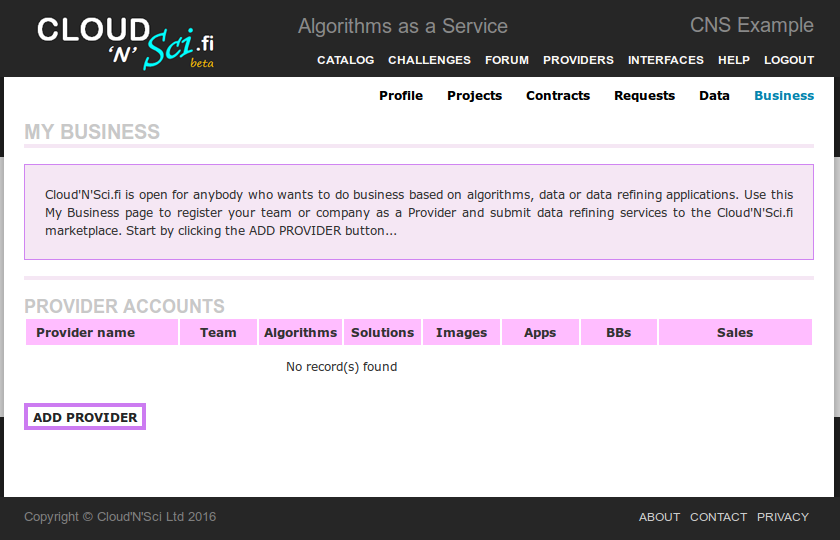 Step 1. Go to 'Business' page and click 'Add Provider'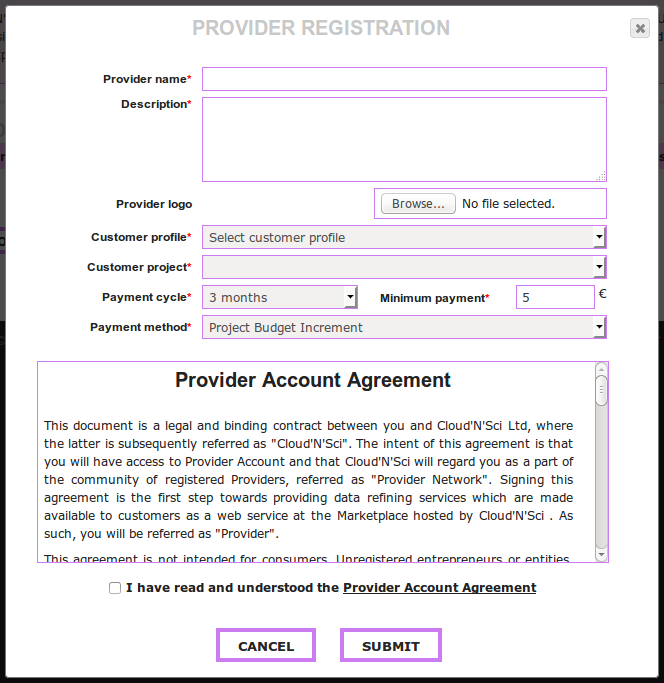 Step 2. Fill the form accordingly
Provider name - Desired name for your provider
Description - Describe your provider
Provider logo - Add provider logo
Customer profile - Select customer profile for this provider. Note: Use company profile if you wish to receive payments. Payment options are only available if you have selected a company profile.
Customer project - Select a project from the selected profile. This project will be used for sending and receiving payments for this provider.
Payment cycle - Select a payment period for your incomes
Minimum payment - Set a minimum payment (if your incomes are lower than this, you will not be paid after a cycle)
Payment method - Select a payment method. Project Budget Increment will add incomes to the project associated with your provider.