About
Every registered user has a personal 'My Business' page. Registering a provider account allows the user to publish content into the CNS marketplace with the chosen public brand (team, company, …).
Note: Use company profile when registering a provider to receive payments.
My Business
In 'My Business' page you can see your business events, add team members to a provider, create new and view existing provider accounts and view algorithms/solutions/images/apps/building blocks associated to them and view sales.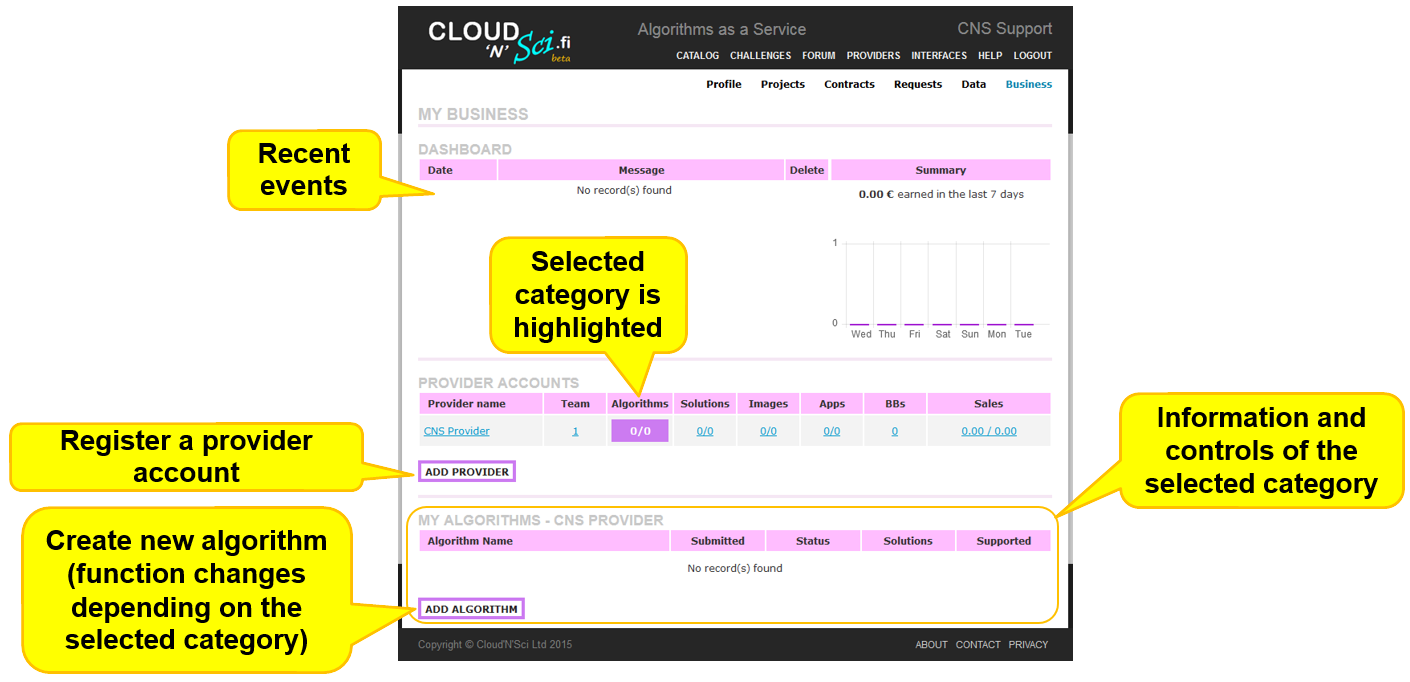 RELATED USE CASES: