USE CASE: Creating a new release
When you have created a new solution and an image for it, it can be released. If your solutions implemented algorithm isn't yet introduced to CNS marketplace, introduce the algorithm now.
Step 1. To create a new release, click the solutions version number in your My Business page.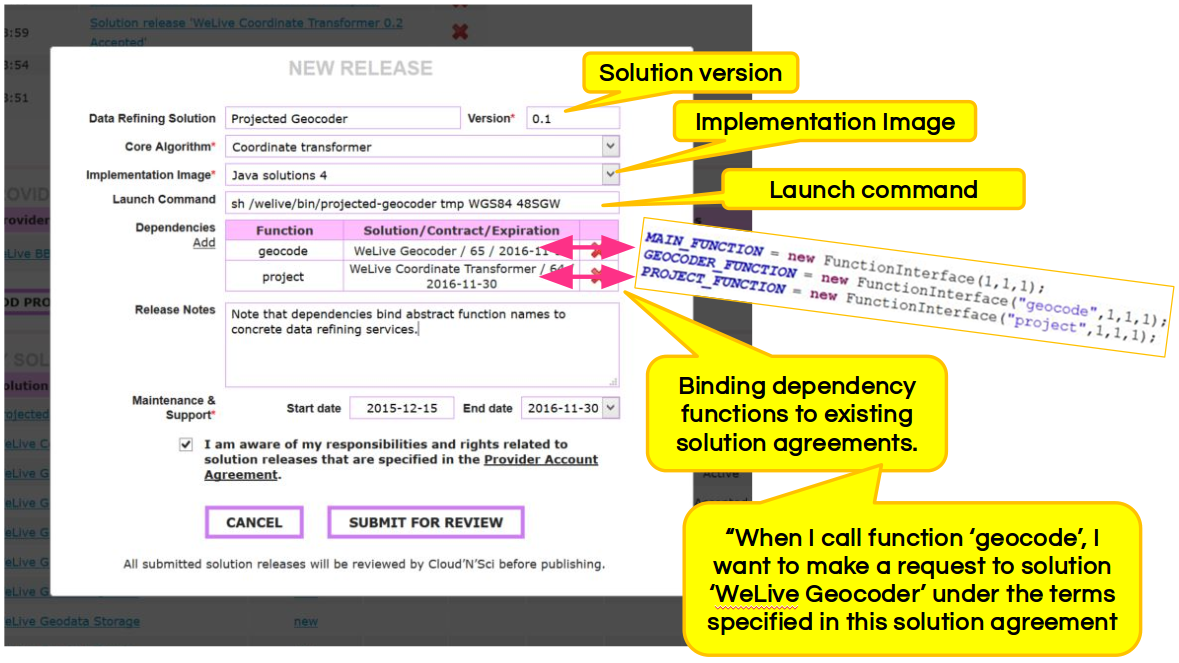 Step 2. Fill the form accordingly
Data Refining Solution - Selected solutions name
Version - Version number for the solution. Has to be higher than your latest release.
Core Algorithm - Name of the algorithm that the solution implements
Implementation Image - The image that has the solution implementation
Launch Command - Launch command for the image
Dependencies - If your solution uses other solutions in the CNS marketplace, you need to add the contracts here
Release Notes - Optional description for the release
Maintenance & Support - You agree to maintain and support this release for the duration that you select here
Possible next steps:
To make your release available for public/private use, follow our Creating a campaign guide.