USE CASE: Creating a campaign
When you want to release your accepted solution for public/private use, you need to create a campaign. This is a step-by-step guide for creating a new campaign.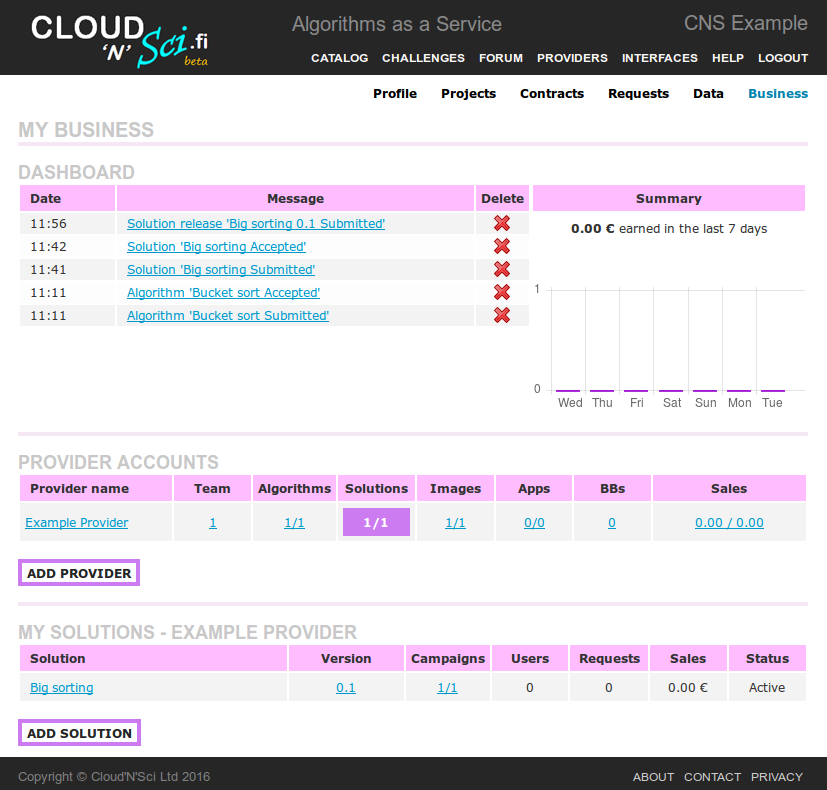 Step 1. Select 'Solutions' from My Business page and click link under 'Campaigns' in the solutions options

Step 2. Click 'New Campaign Plan'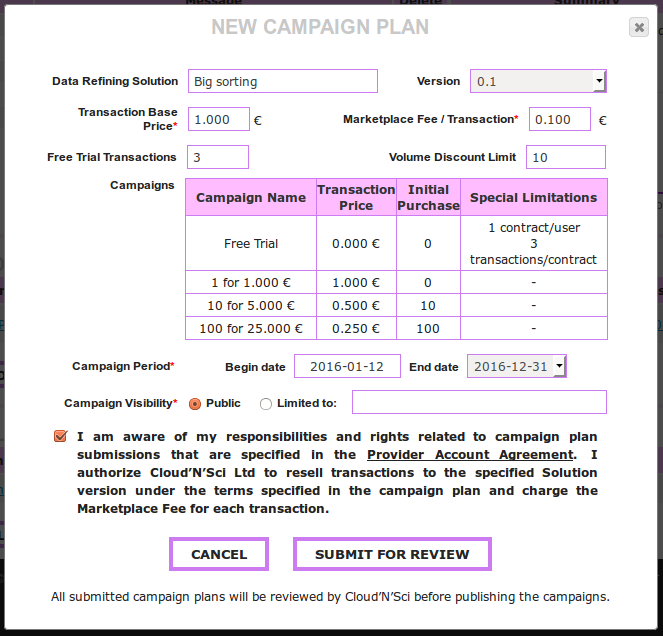 Step 3. Fill in the information.
Data Refining Solution - Name of the solution that the campaign is for
Version - Solutions version that is used for this campaign
Transaction Base Price - Price per transaction
Marketplace Fee/Transaction - Shows the marketplace fee for each transaction (10% of Transaction Base Price)
Free Trial Transaction - Number of transactions that customers can use for free if they want to test the solution
Volume Discount Limit - Amount of prepurchased transaction user has to buy to get a discount
Campaigns - Summary of the campaign
Campaign Period - Start and end dates of the campaign. You agree to provide support for the solution until the end date.
Campaign Visibility - You can set your campaign to public so everyone can see it, or limit it to certain user groups