About
Contracts give a limited time access to a solution/application with the specified terms. Contracts may involve costs. Possible costs are mentioned in the agreement before signing.
My Contracts
Contracts page contains all of your signed solution and application contracts. You can also view them per project.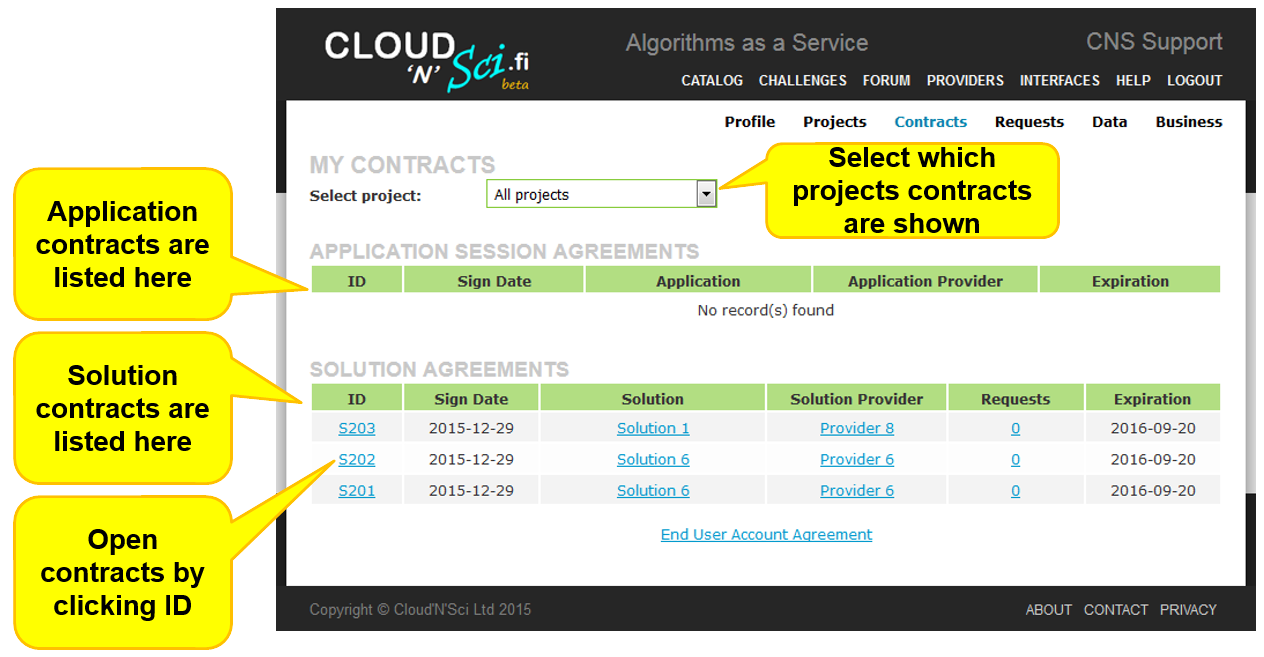 SOLUTION AGREEMENTS
ID - ID of the contract. Click to view the contract.
Sign Date - Date you signed this contract
Solution - Solution which the contract is associated to
Solution Provider - Solutions provider
Requests - Number of requests made with this contract
Expiration - Contract is valid to this date