About
In catalog you can find all the available algorithms, solutions and applications in the CNS marketplace.
SOLUTIONS
In catalogs 'Solutions' page you can see currently available solutions and campaigns associated to them. For full solution summary, click the solutions name, icon or 'More' button.
Clicking 'Buy' doesn't instantly buy the solution, it opens the solution agreement which you can accept after reviewing it. After you have accepted the contract, purchase is completed.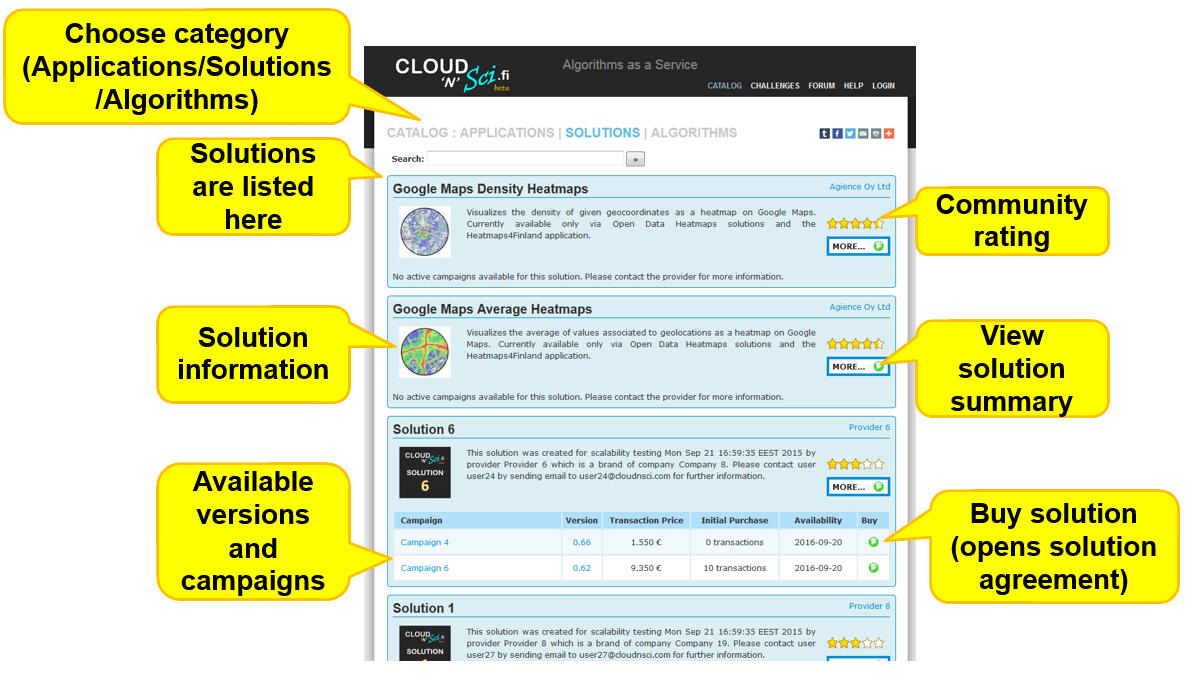 RELATED USE CASES: